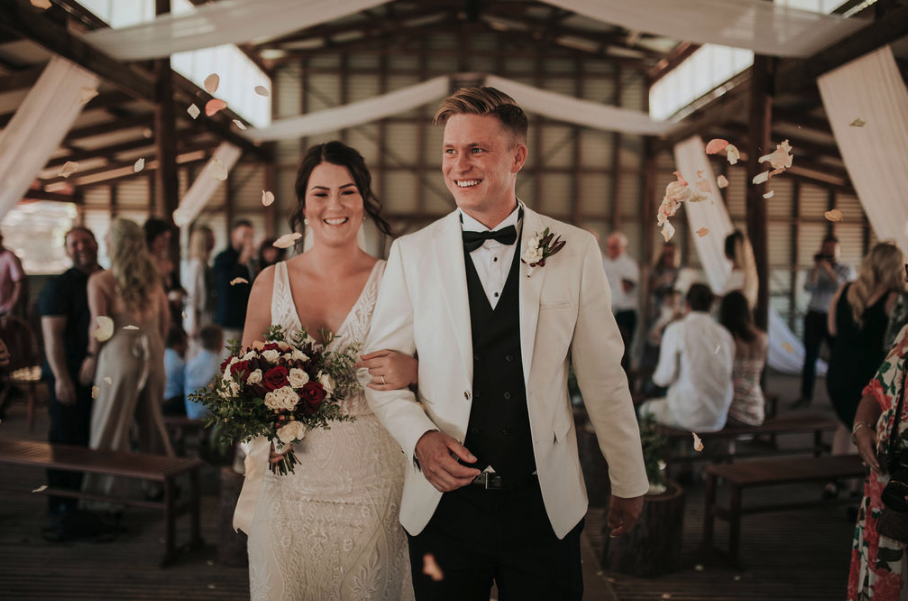 02 Mar

Ashleigh & Jordan – Quarry Farm

On the 2nd of February 2020 at 4:00pm a beautiful young couple say their 'I Do's'.

Ashleigh and Jordan fell in love with gorgeous wedding venue Quarry Farm and decided to get married there.

Not only did the young couple have a picturesque wedding venue but were able to get their fur baby involved.

Their special moment was made offical by our very talented celebrant Brooke accompanied by just as talent photographer Jacqueline Jane.

We wish Ashleigh and Jordan so much love and hope for their journey through life as married couple.