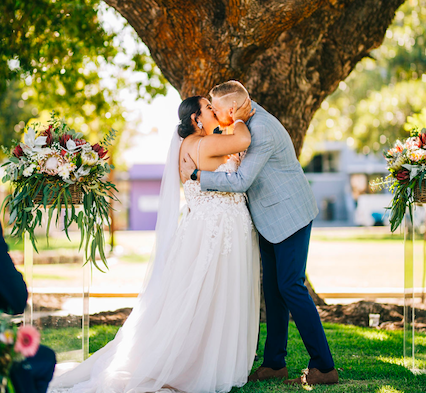 15 Apr

Jessie & Matthew

Jessie and Matthew were a gorgeous couple who were very excited to get married.

Jessie and Matthew were one of those couples who had been affected by COVID19, they had to move there wedding ceremony from the inside of Old Tower House to Russel Park for them to be able to cater to all there guests.

The weather was beautiful and the ceremony was just absolutely stunning, the Perth Weddin Collective was able to cater to the couple's needs to create a picture-perfect moment with the venue change.

The couple were married by one of our beautiful new celebrants Margarette Goodenough and these stunning images were captured by Jacqueline Van Grootel.

We are so happy and grateful that Jessie and Matthew were able to have the wedding of there dreams with these very unusual and uncertain times. We wish them all the best and hope they have a marriage full of love and happiness.