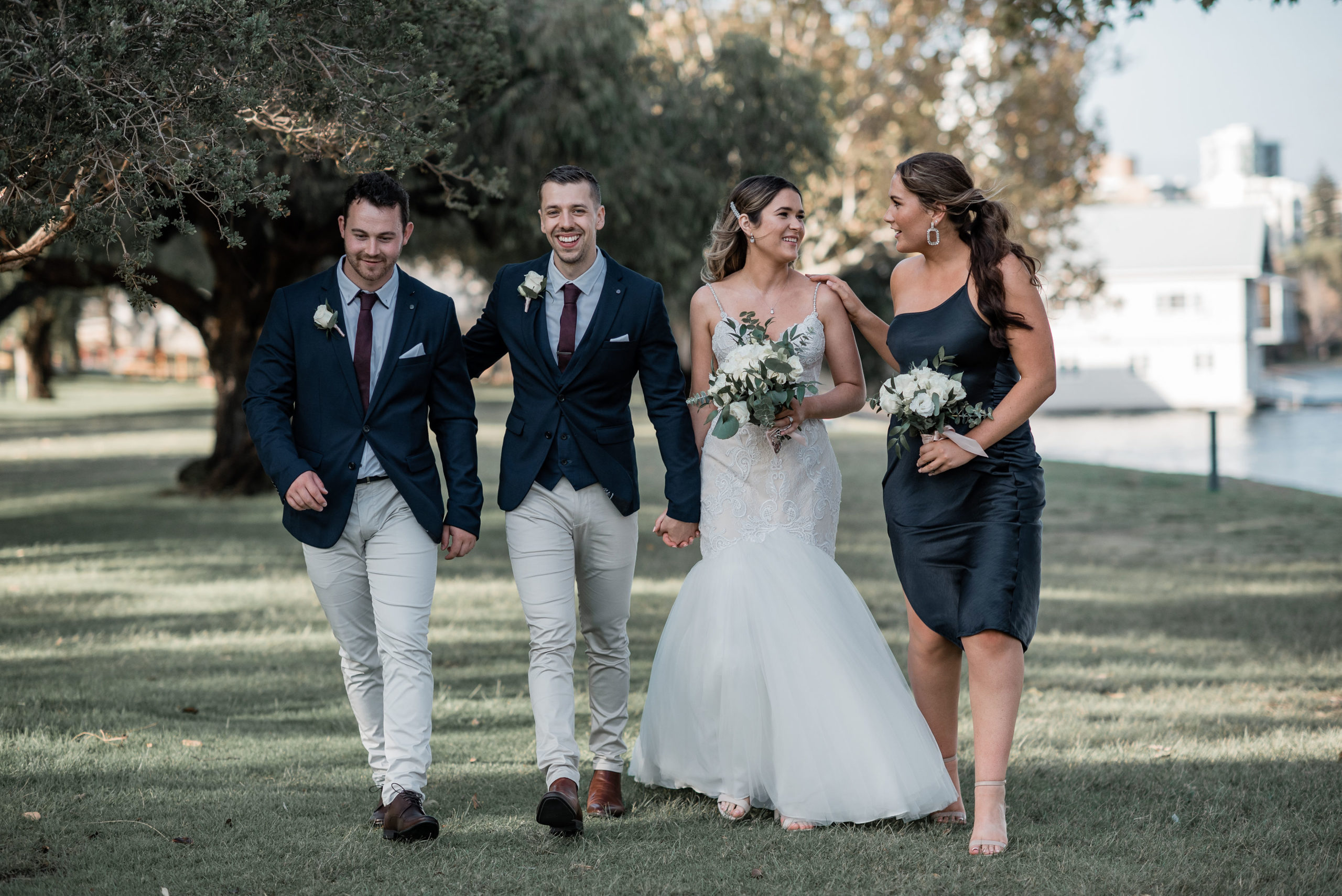 01 Apr

Kathryn & Luke

Kathryn and Luke were married on the 7th of March 2020 at Matilda Bay Reserve.

There was lots of love, laughter and tears among the ceremony, not only shed by the guests but even Kathryn herself.

The couple said some beautiful vows and it was very cute being able to acknowledge the love they both share for each other, and how they have impacted each other's lives. In Luke's case, he made a special note to mention that Kathryn changed his world for the better and taught him how to use the washing machine and tumble dryer! 🙂

The young couple were married by our amazing celebrant Brooke Allan and the moments were captured by our talented Ros from Pixieros Photography. The beautiful florals were made by Stacey from Beans and Bunches.