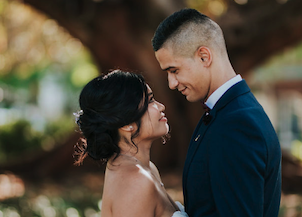 12 Mar

Lexzil & Mohammad

This beautiful young couple Lexzil and Mohammad decided to tie the knot on December the 21st in 2019, they were surrounded by their beloved friends and family and special guest; their beautiful daughter.

The couple decided to get married at Old Tower House, where their guests gathered in The Drawing Room, this room was filled with love and laughter and lots of tears which was shed from both the brides and groom's mothers.

These incredible moments were captured by Jacqueline Jane Photography.