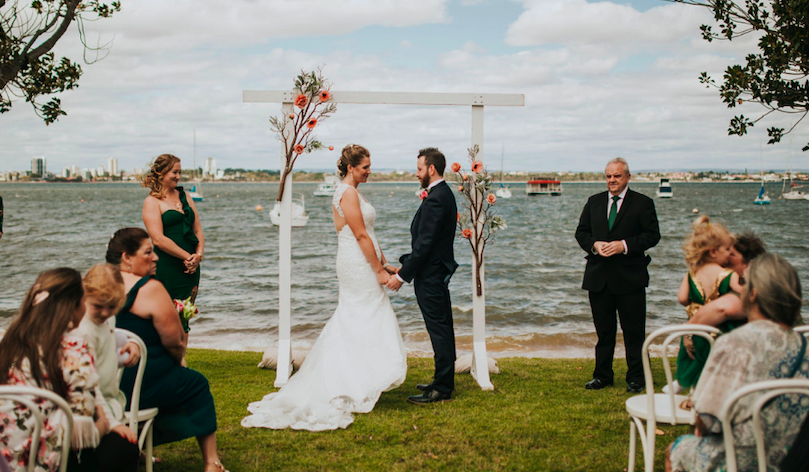 13 Mar

Melissa & Travis

Melissa and Travis were married on the 1st of March in 2020 at Matilda Bay Reserve, they were not only surrounded by there wedding guests, but they had some surprise guests! Little black swans from the river!

The windy weather did not stop this unique couple from sharing the love with all there friends and family!

This couple has the most beautiful family who was all dressed in green for their special event! Even our gorgeous celebrant colour coordinated with the emerald green theme!

These beautiful images were taken by our photographer Jacqueline Jane photographer, who was able to capture all these special moments.

We wish Melissa and Travis and their beautiful family the best of luck int heir future, we hope you guys still keep in touch!

Now, how cute is the baby trolley!