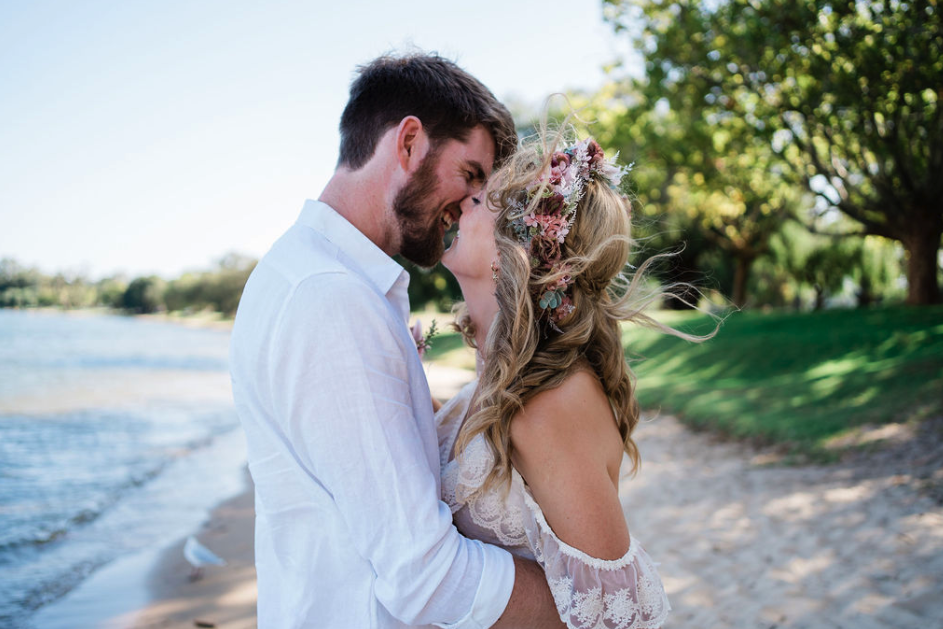 12 Mar

Vicky & Shane

Vicky and Shane celebrated the love they have for each other on January 18th 2020 at Matilda Bay Reserve and then moved into a beautiful reception at Matilda Bay Restaurant. The love they shared was made official by Alex Bowden, one of our gorgeous celebrant's. With a very special guest for the couple was there, their gorgeous puppy all dressed up for the occasion.

These moments were captured by Lifa Wall Photography, these images are stunning and showcase the love Vicky and Shane share. Vicky's stunning florals by done by Little Lilac Co and worked extraordinarily with the couples styling option, which they choose the East Village Boho Package from our wonderful stylist Perth Boutique Weddings.

There was so much love present on this day and Vicky stated something in her vows, which bought tears to everyone's eyes "In the words of the very wise fish, Dory; I look at you and I'm home and I know whatever our future adventures hold for us, where ever you are my home."

We wish Vicky and Shane the best of luck, love and laughter in there long happy marriage.